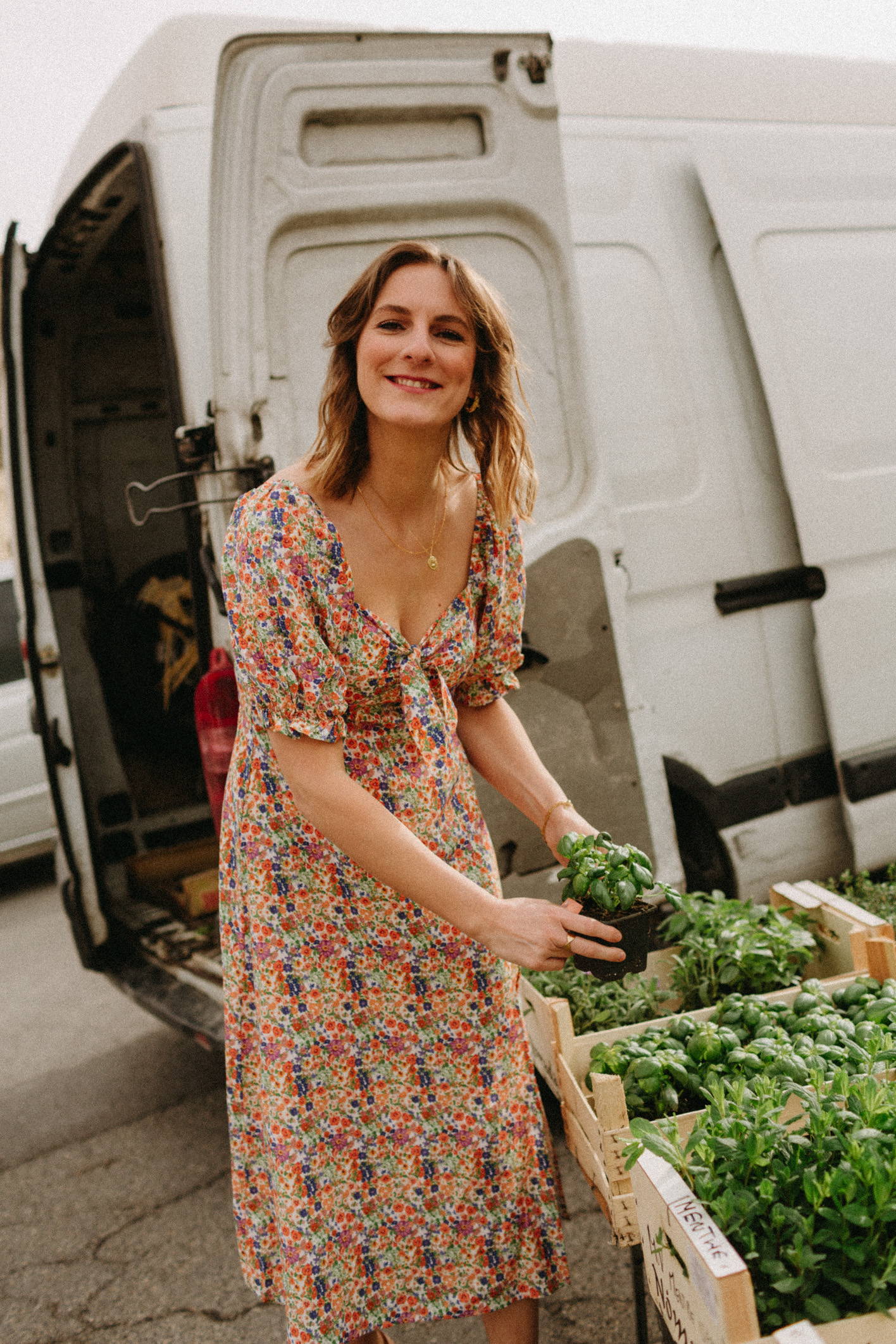 - with webshop manager marlies -
Er gaat geen zaterdag voorbij zonder dat onze webshop manager Marlies naar de markt gaat in Mechelen. Deze keer ruilt ze de Grote Markt in voor een heerlijke 'marché' in Zuid-Frankrijk. Ze ging op zoek naar de beste Provençaalse ingrediënten & zorgde voor heerlijke lunchkes tijdens onze shoot trip. Je ontdekt hier haar top kramen en een must-read granola recept.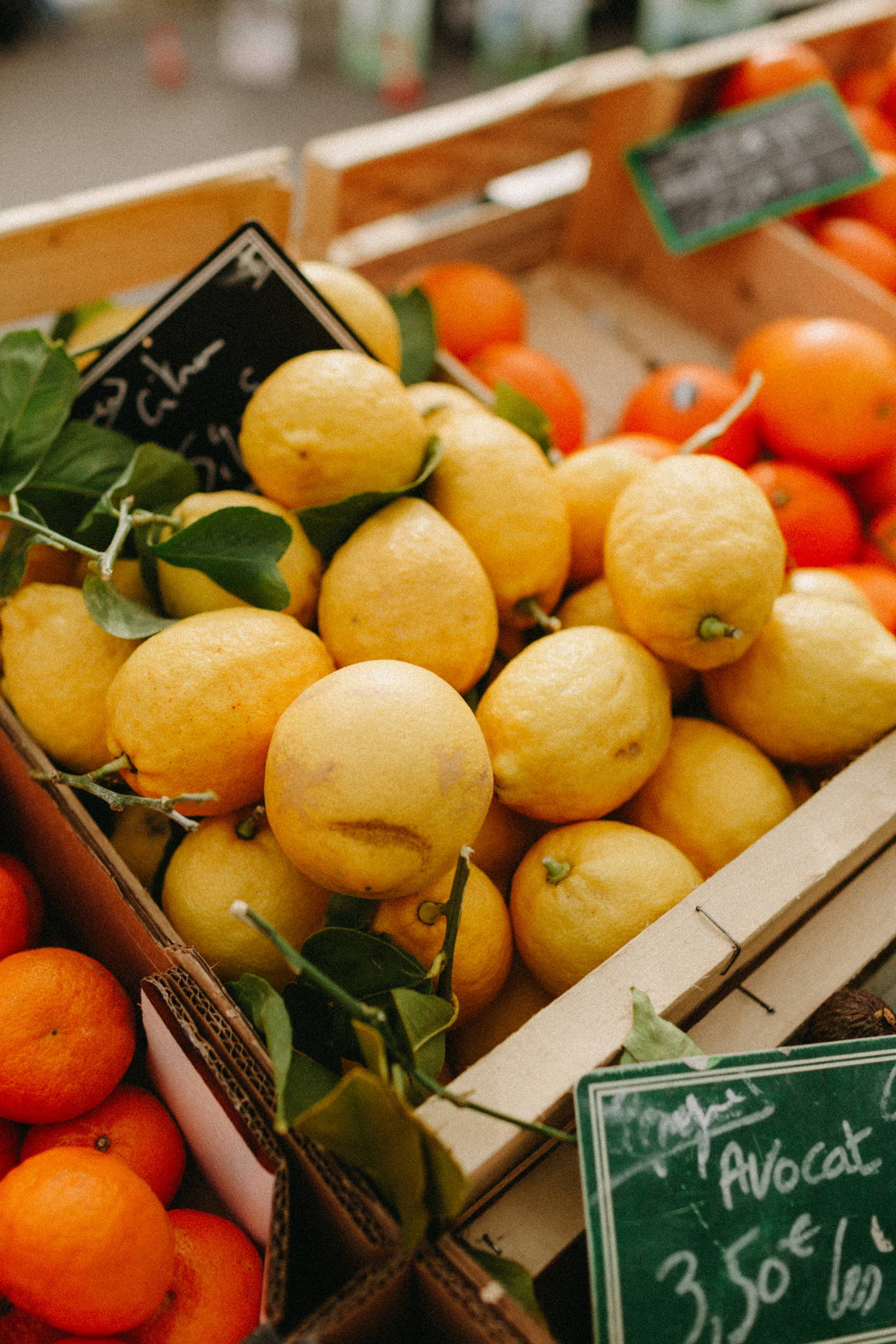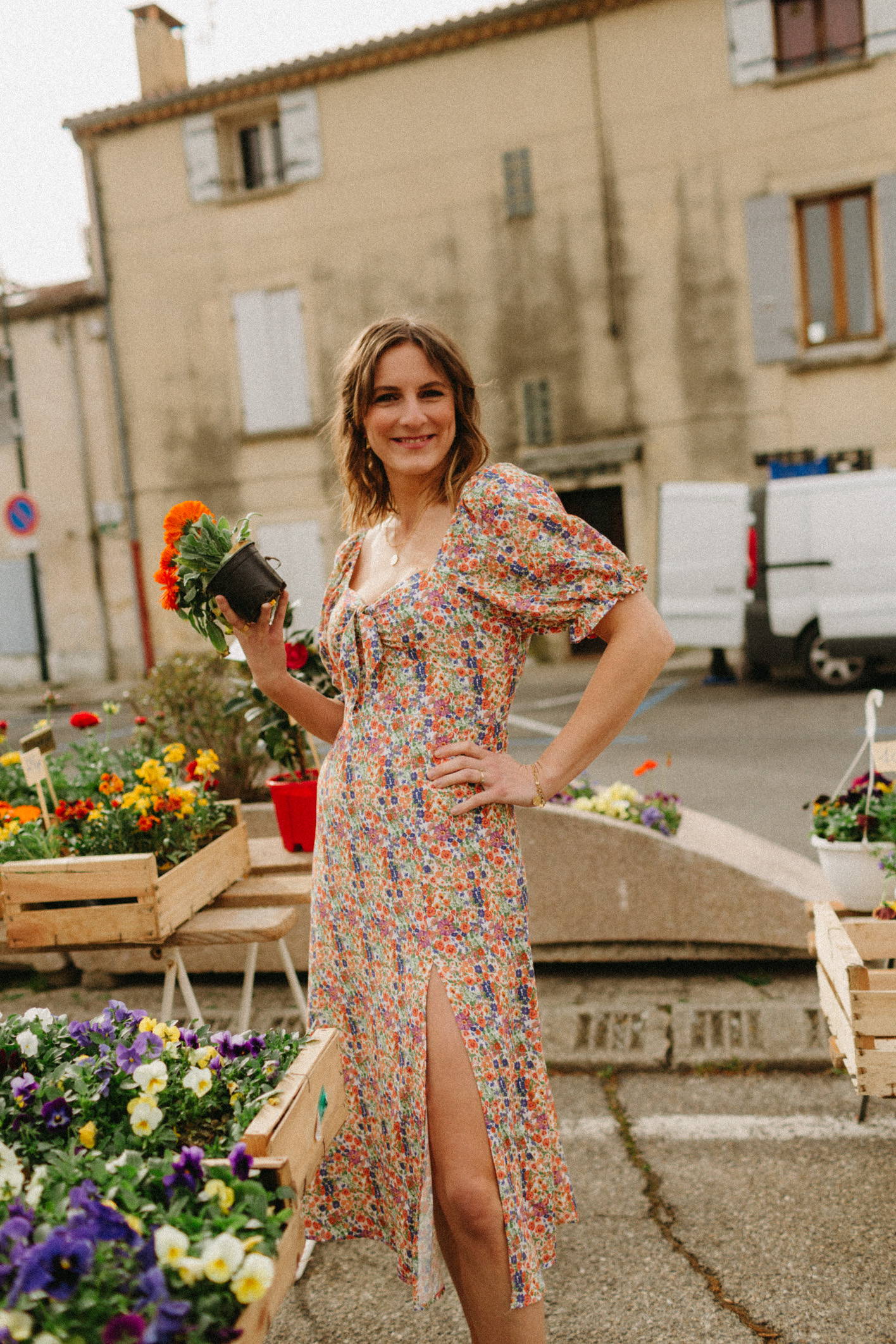 De zaterdagmarkt in Mechelen is echt 'een ding' geworden. Leg eens uit.
"Het gaat niet zo zeer over boodschappen doen, maar de markt in Mechelen is echt een sociaal event.
Trek uw zondagse outfit aan, een veeg make-up & you're good to go!
Het lijkt alsof vanaf 10.30u heel Mechelen verzamelt aan het kraam van Luc Vis om in een lange rij aan te schuiven voor slurpies en bubbels. Een marktdag kan naadloos overgaan in een zonnig terrasje op de grote markt, een lunchke met toevallig tegengekomen
vrienden of een beetje shoppen in de stad.
I love it!"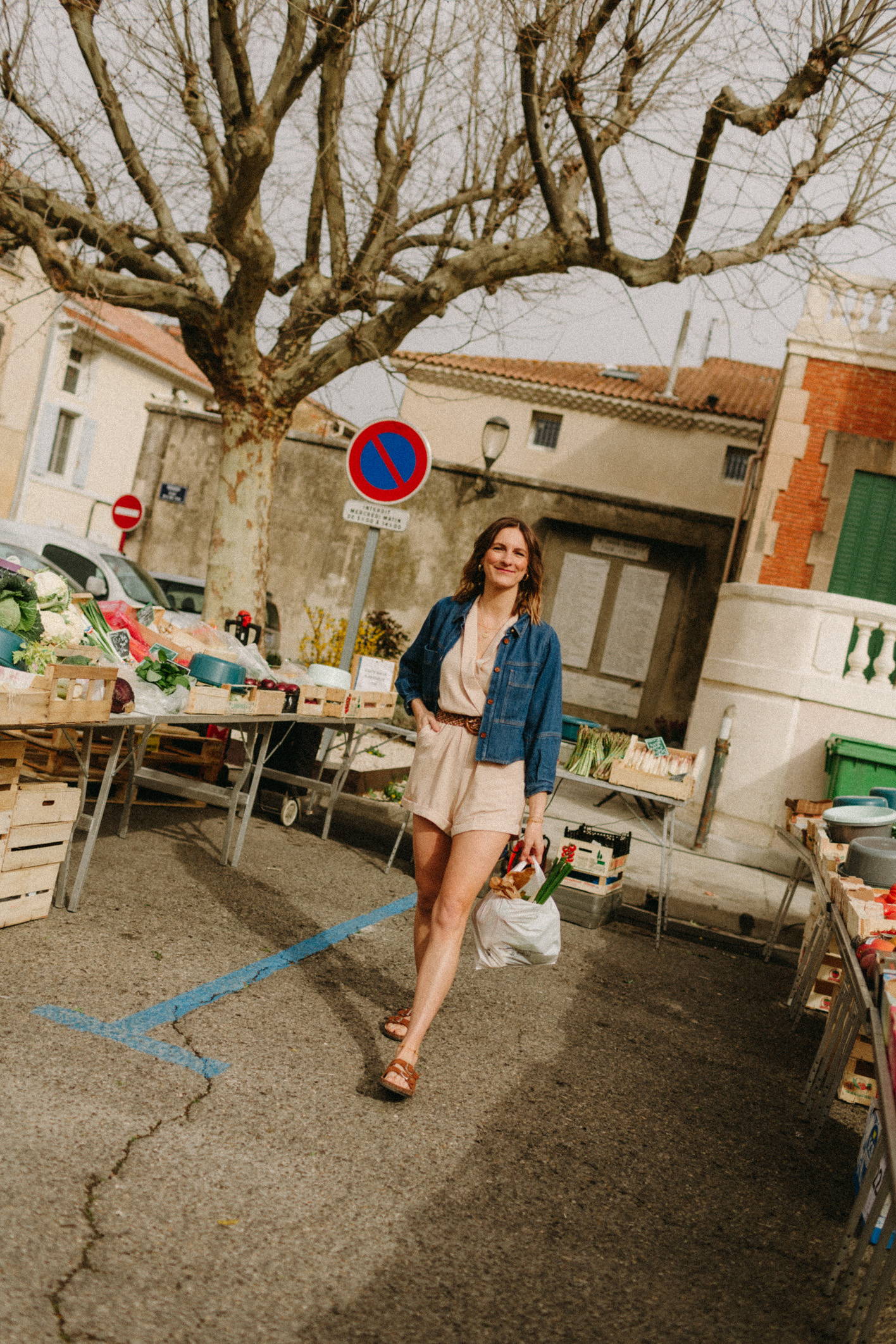 We vinden jou elke zaterdag steevast op de markt in Mechelen. Wat zijn jouw vaste kraampjes?
"Ik koop elke week een veldboeket aan het grote bloemenkraam t.h.v. de Neuhaus.
Het kleine pannenkoekenkraam ernaast verkoopt het beste 'omkoopmateriaal' om jouw kroost ook tevreden te houden.
Het groot bakkerskraam van Mario heeft echt heel lekkere bloemekes (pistoletjes-ring) en wafeltjes.
Ik haal ook een takeaway koffie bij Beans.
Onderweg naar huis koop ik nog een potje préparé van bij Volkaerts. (nvdr. die trouwens de prijs voor beste préparé wegkaapte op de zelf-georganiseerde wedstrijd op ons hoofdkantoor.)"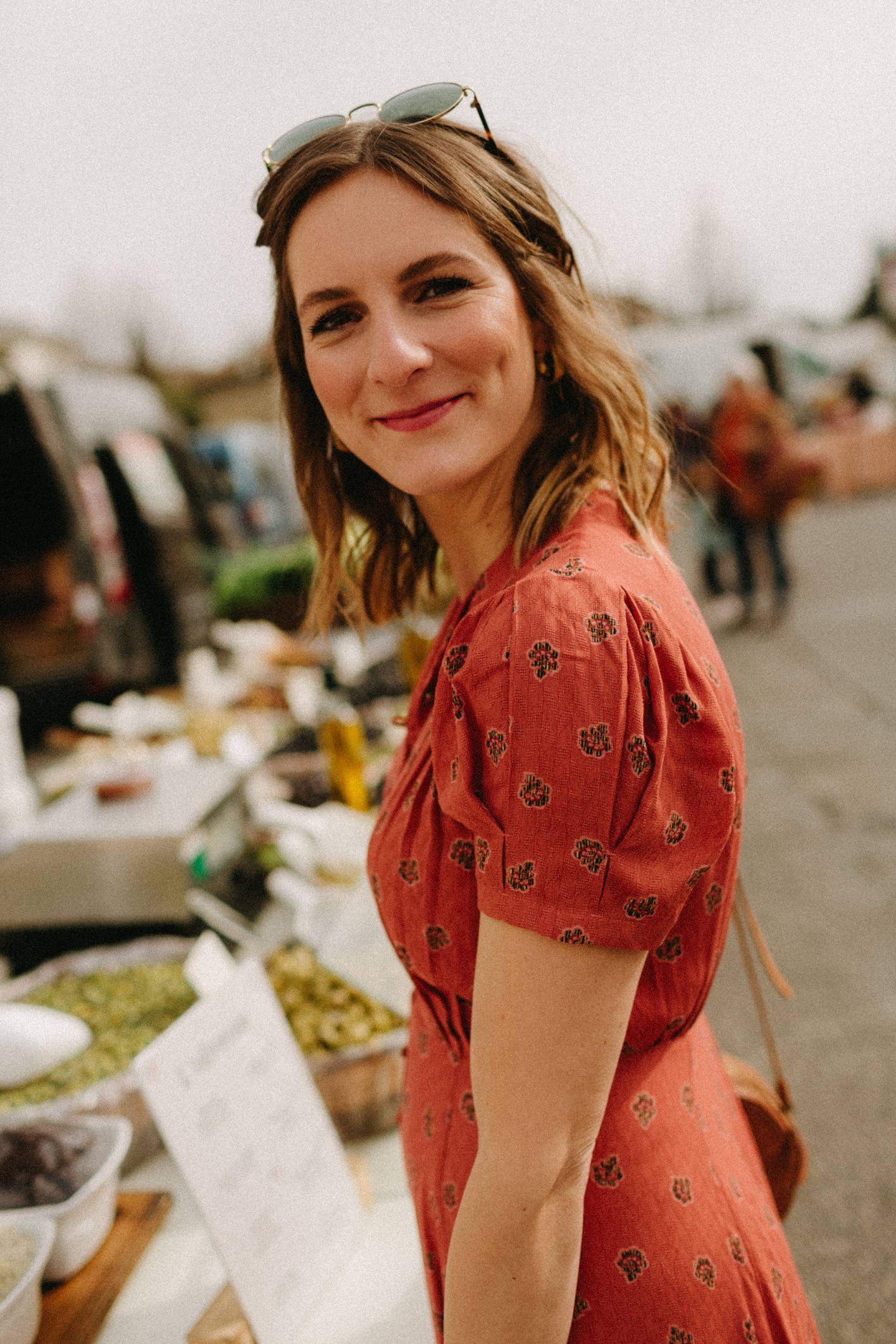 In de Provence hebben we er allemaal van mogen proeven: Jouw heerlijke chocolade granola. Recept en ingrediënten, pretty please?
1. Verwarm de oven voor op 180gr en smelt terwijl in een kommetje een paar latjes chocolade en een eetlepel kokosvet.
2. Meng in een kom de volgende ingrediënten:
een zak havervlokken, drie eetlepels kokospoeder, vier eetlepels Kwata puur cacaopoeder, drie eetlepels amandelmeel, twee handenvol gehakte noten naar keuze (ik verkies cashew en pecan), een goeie scheut agave- of ahornsiroop en de gesmolten chocolade/kokos-mengeling. S
tort uit op een bakplaat.
3. Laat het geheel een 10-tal minuten bakken.
Tussendoor een paar keer husselen en in de gaten houden dat het niet aanbrandt.
4. Laten afkoelen op de bakplaat. Enjoy! :-)
Extra tip: Je kan perfect een Pims-versie maken door er het sap en de zeste van een appelsien toe te voegen voor het in de oven gaat.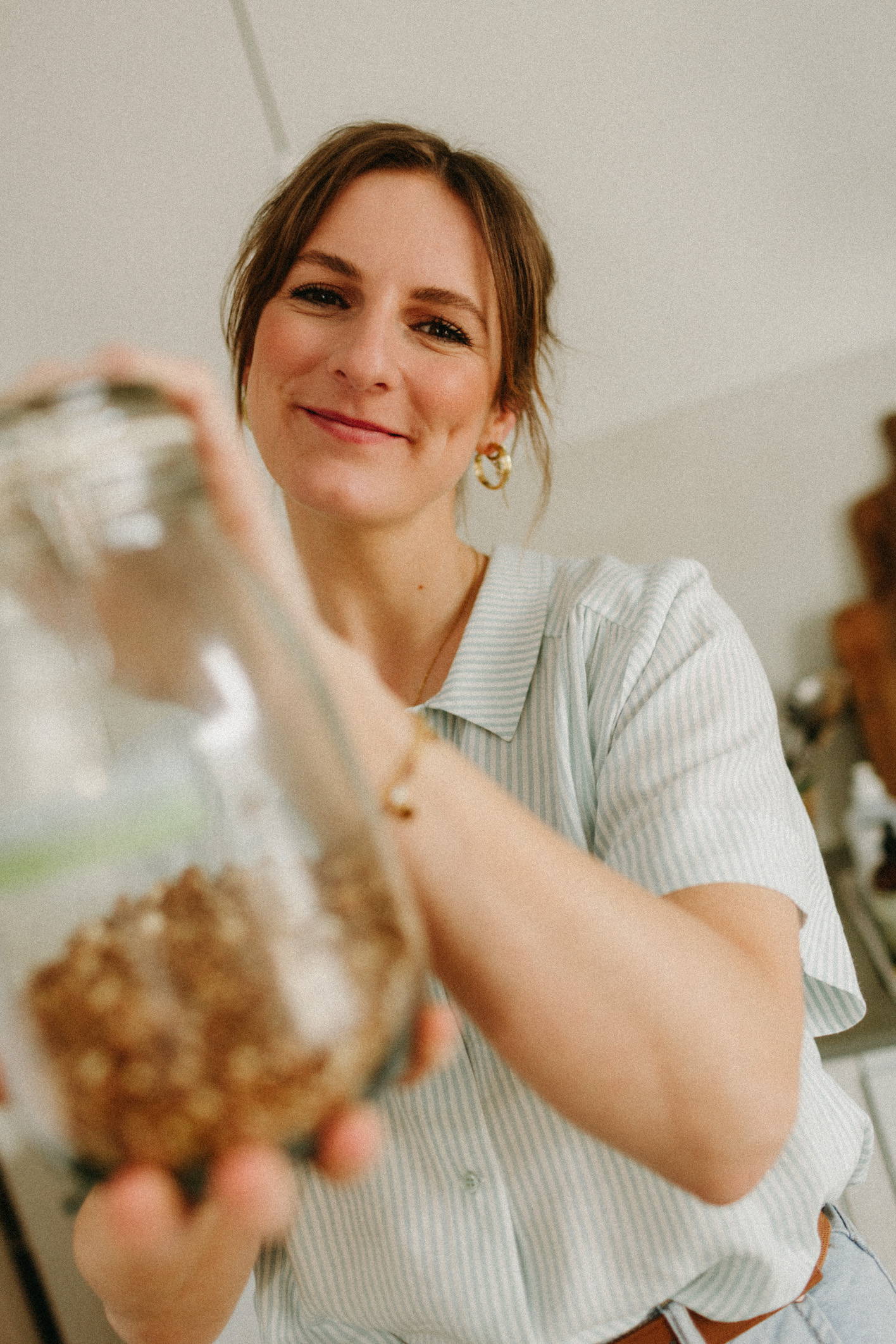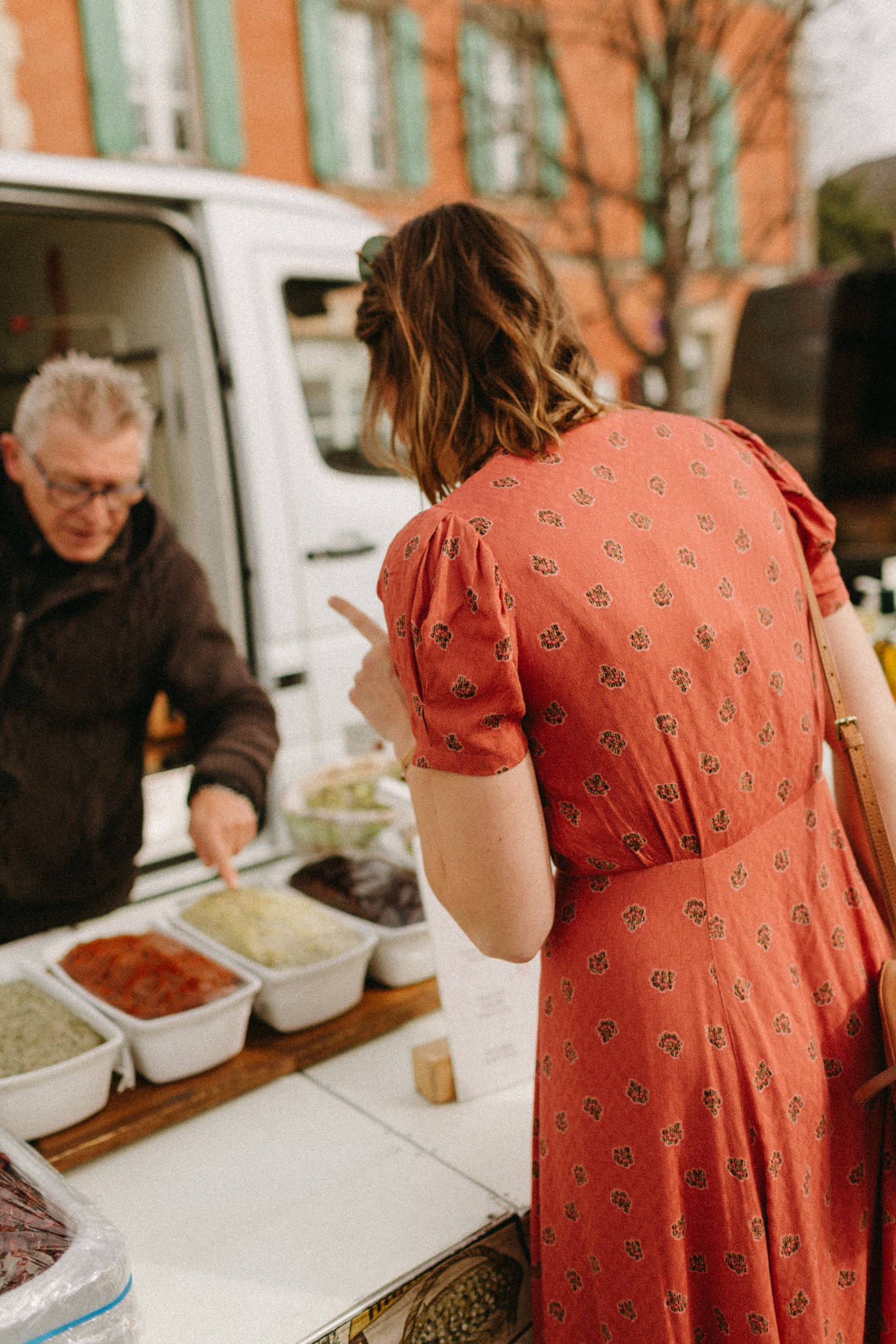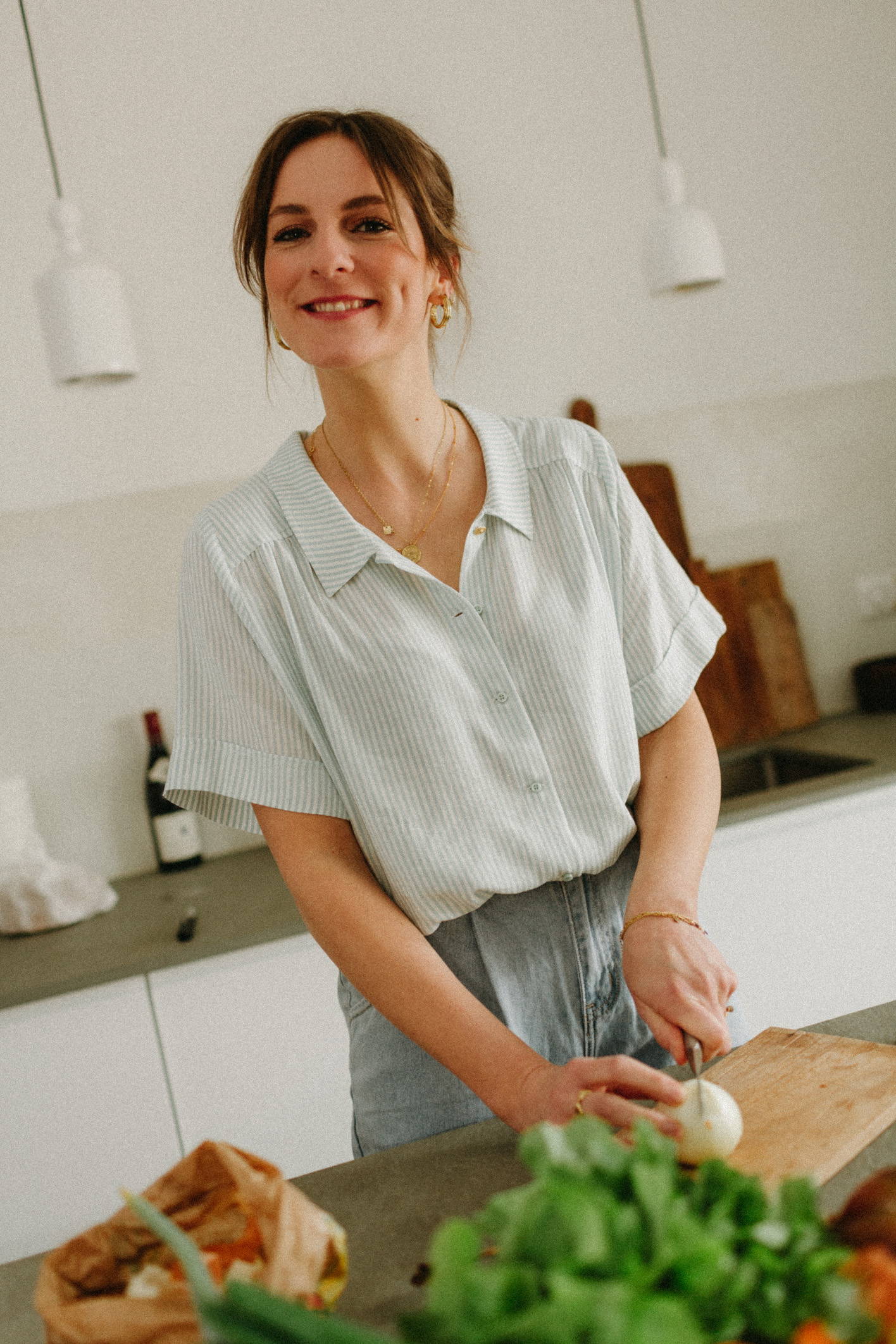 Je gaat bijna jaarlijks naar de Provence: Wat is jouw favoriete stadje?
"Cotignac is echt een aanrader. Een kleurrijk en levendig Provençaals dorpje met een gezellig dorpsplein en kleine straatjes om in te verdwalen. Op dinsdag is het marktdag en dat is echt een heel leuke om rond te wandelen en terwijl een koffietje te drinken.
Het dorp is gebouwd tegen een rotswand. Daarin zijn ooit rotswoningen uitgehouwen. Als je geen hoogtevrees hebt, is het zeker de moeite om je aan de klim te wagen."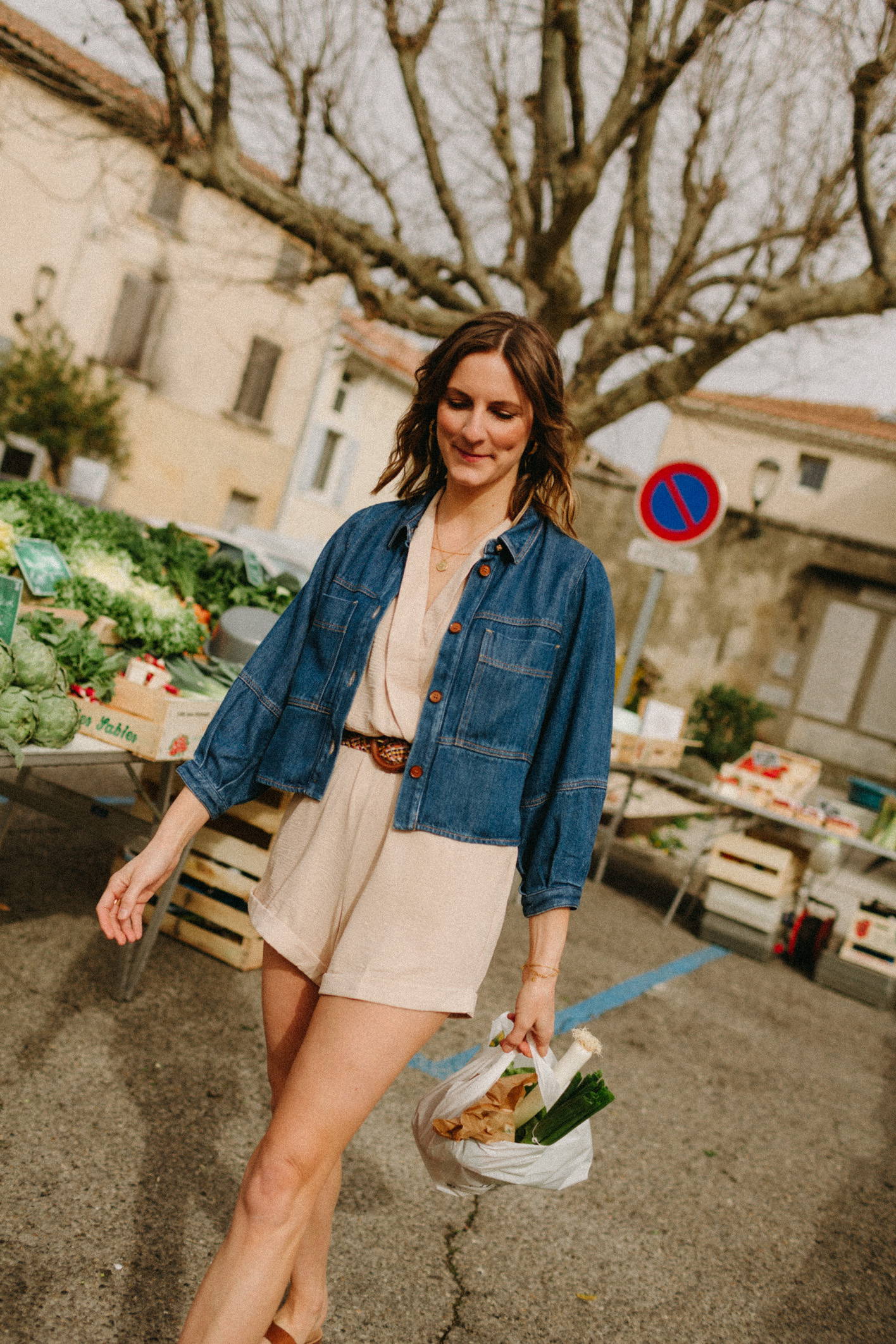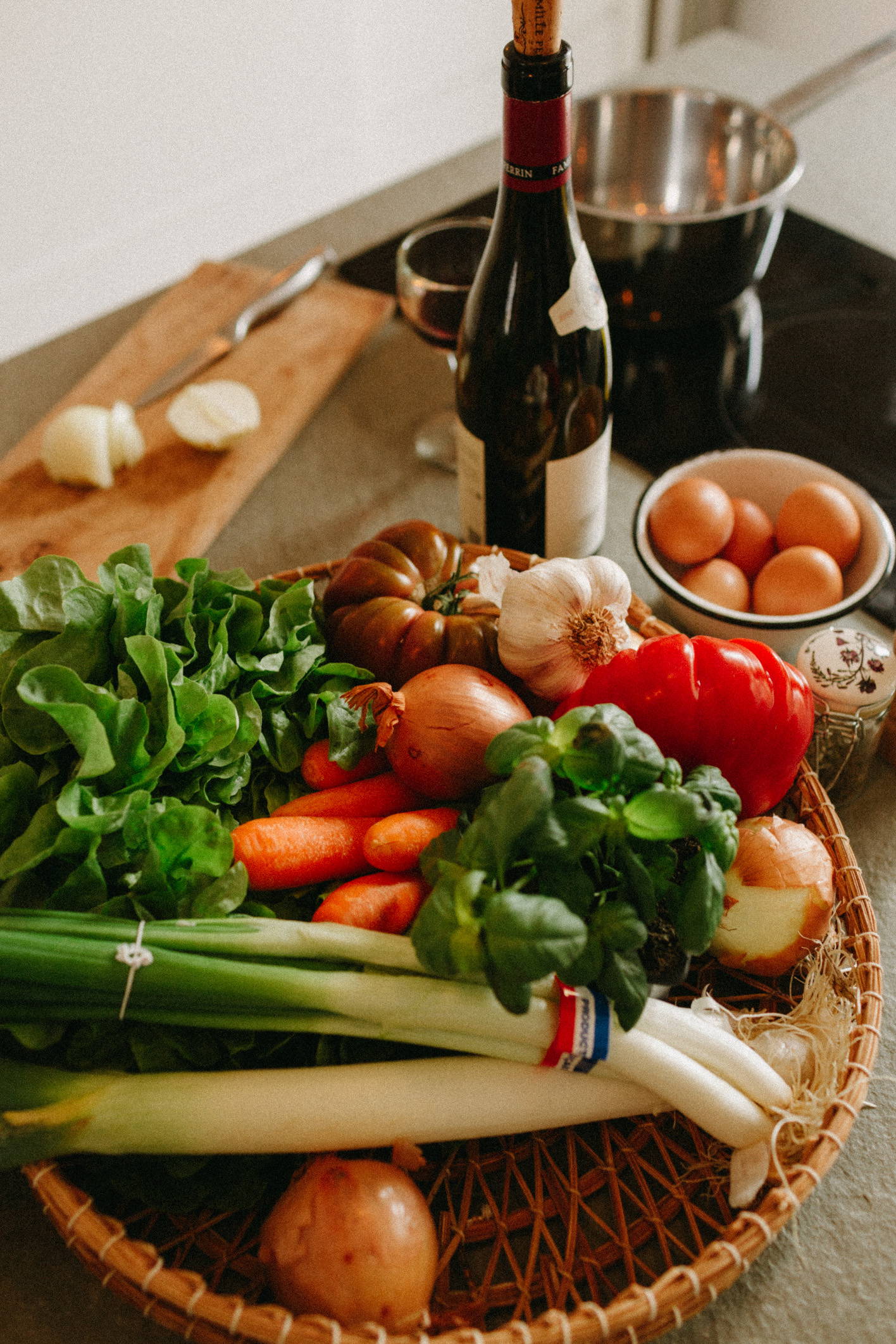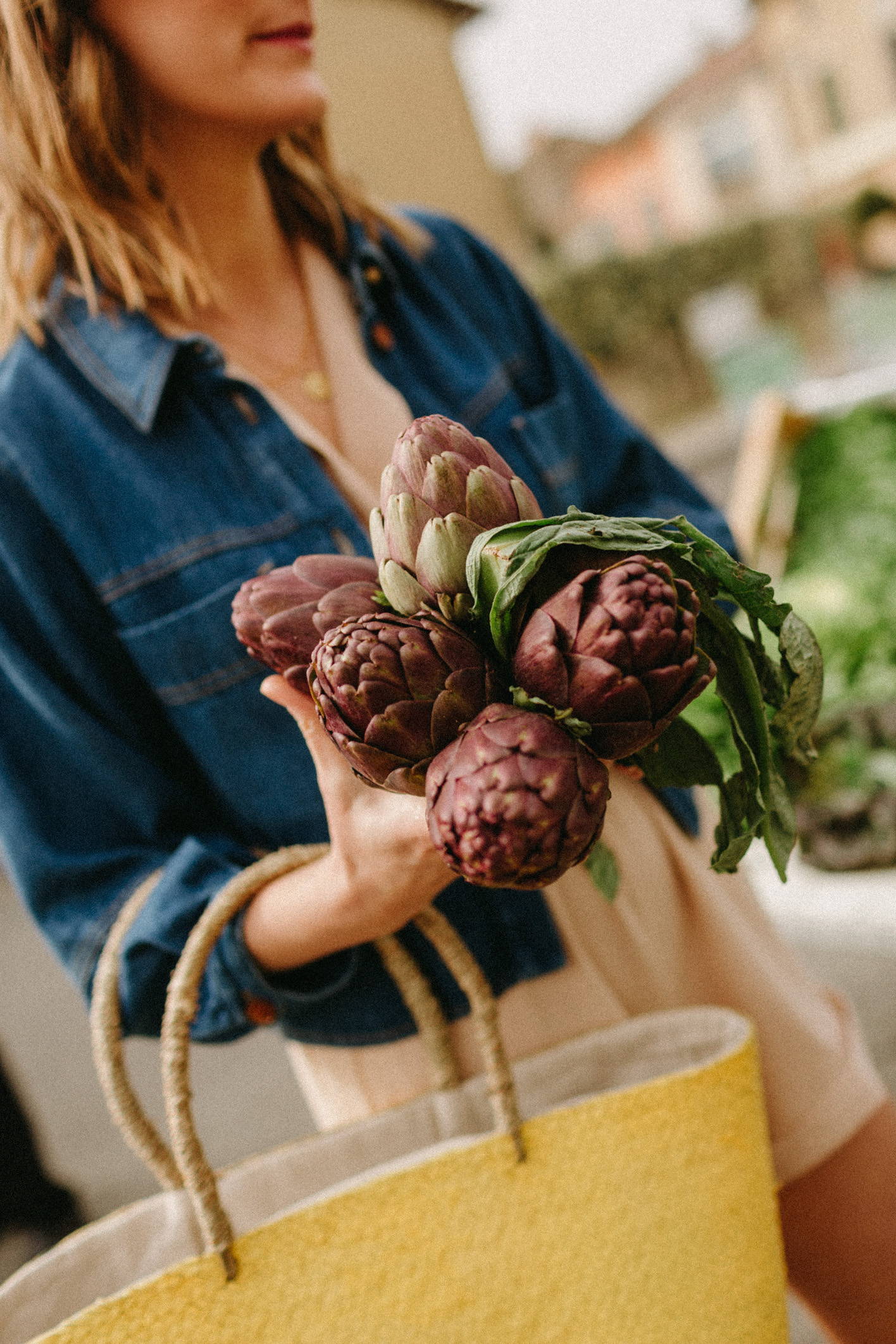 Marktje Provence / Zaterdagmarkt? Als ik mag kiezen dan ga ik uiteraard voor de vakantieversie in de Provence!
Casual naar de markt / All dressed up? Haha je weet nooit wie je tegenkomt op de markt!
Cava bij Luc Vis / Koffie op de Ijzerenleen? Mijn kinderen zijn helaas niet te overtuigen van de meerwaarde van Luc Vis op de markt, dus een takeaway koffie it is. Maar binnen 10 jaar maak ik mijn come-back!